A day in the life of a SBM in song (Queen songs to be precise)
31st Oct 2020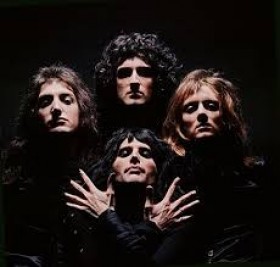 There are times when the only thing that takes you through a madcap day is the album collection in your mind. For those days, there's always Queen:
(Timings are approximate, who's really had a day that runs this much to a timetable?)
7.30am "Don't stop me now". This is my hour – a cup of tea, catch up on all the emails received since Midnight and a chance to plan my day. So, don't stop me, don't talk to me, don't interrupt me and don't sabotage me with all your urgent requests!
8.30am "Another one bites the dust". A little harsh but I know that resignation letter the Head hands me will result in advertising, security checking, interview arranging, contract preparing and induction planning.
9.30am "Flash to the rescue". A child comes to the office to say there is an emergency – a mouse has been spotted in their classroom. The Site Manager has taken Year 3 swimming, so I don my cape and bravely enter the classroom with a shoebox (?!). Had it been a spider, my cape would have remained well and truly hidden and as it was, the mouse escaped to terrorise another class, another day.
10.30am "One Vison". The Senior Leadership Team are meeting to discuss the School Improvement Plan and we're not far off one vision – although we do need to raise £50,000 at the next Summer Fayre to pay for it all!
12.30pm "These are the days of our lives". I don't take for granted what a privilege it is to actually work in a school. Despite all the demands on my time, I forget them (momentarily) when a child comes to the office to show me the work they're proud of, or they come to school beaming because they've made it on time for a whole week, or they're so grateful I've put a plaster on their knee – those times make it worth it.
1.00pm "Under Pressure". Are the accounts ready yet for the Finance Committee meeting this evening?
2.30pm "The Miracle". I have actually completed the monthly management accounts within 2 weeks of the month ending!
2.31pm "The Show Must Go On". That was a good tick off my To Do List, now what about those "one or two" other emails, tasks, calls, eleventh-hour requests, "when you've got a minute, can you just" …?
3.30 "Friends will be friends". The children leave in waves and I have some time to dive into my in-tray. I am so lucky to have very supportive admin and premises teams, they keep me going by doing their jobs so well and dealing with problems before they get chance to hit my desk.
5.30pm "I want to break free" I need to get home, have my dinner and relax – oh, and do all the work and reply to all the emails I didn't get round to during the day!
A sneaky one from Elton John "I'm still standing" so I must love it really!