About Us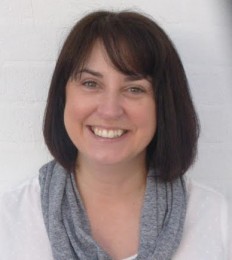 Lisa Howfield
I have worked in education as a School Business Manager in a Worcestershire primary school for eleven years. I led and managed all non-teaching activity, support services and resources, developing the infrastructure and working / learning environment, to enable excellent learning, pupil care and safety.
For the last year, I have worked as a School Resource Management Advisor supporting a range of primary and secondary schools around the UK.I have worked with schools to ensure the best possible outcomes for pupils, by optimising their staffing structures, getting the best value from their non-staffing expenditure, providing hands on support to schools at risk and supporting the school's capability for effective financial management.
I am passionate about the profession and enabling schools to thrive in a financially challenging environment.
I have first-hand experience of leading a school out of a deficit situation and understand the demands placed upon school business leaders. I take a collaborative approach in supporting schools and discuss and understand their concerns as the first step in providing practical advice and support.
Prior to working in education, I was in the private sector for twenty years in financial, operational, customer facing and supply chain management roles
If you need support in any area of the business management of your school, please don't hesitate to contact me for a chat.
Claire Emery

I was employed as an administrator in a large, thriving primary school in Worcestershire from 2015 to 2022. During this time I worked alongside the School Business Manager to provide support in all aspects of non-teaching activity. My main roles were as Admissions Clerk, dealing with new intakes and in-year applications and also as Data Protection Officer, responsible for all aspects of privacy and data protection when GDPR was introduced in 2018. As all who have worked 'behind the scenes' know, the office is the beating heart of any school and I relished working in that busy environment. 

In February 2022 I joined SBLS mainly supporting Lisa in her role as a School Resource Management Advisor but also helping to provide assistance to a range of schools around the UK in all forms of school administration; finance, admissions, GDPR, staffing etc. 

We're a great team, committed to making a difference, professional and approachable and we understand how demanding it is to work within the education sector.