25 years later - how did I end up back at school?
2nd Jul 2020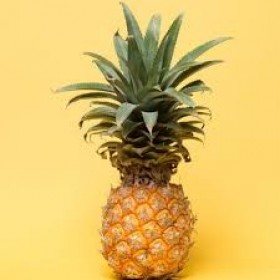 It all started at the tender age of 5 in Mrs Liepins' Class at Pineapple School (yes, really), recognised as one of the poorest / roughest schools in the country. After my formative primary years, I made the jump to a grammar school and to the horror and shame of the teachers, I didn't go to university but went straight to work as a trainee retail manager at Rackhams Department Store.
I lasted a year in retail then a year in a French company, importing steel and then started on the bottom rung as an account manager in a translation company. For the next decade I learned so much about business – sales, procurement, managing teams, budget setting and monitoring, all whilst travelling the world in the name of work (a time of unlimited expense accounts and no children).
Then my son came bouncing into my life and I took the opportunity to re-evaluate my career. I loved the business side of life – analysing problems, managing a wide range of services and people and spreadsheets (who doesn't love a spreadsheet)? Maybe it was my post pregnancy hormones but I wanted more than a job – I wanted to make a difference – I had developed a social conscience! My unplanned route into school business management came after listening to many children read, counting up buckets of loose change from PTA events, selling cakes, ice creams, books, toys, afternoon teas and the odd Pimms at said events and the retirement of the school secretary.
I joined the Coppice Primary School as the Finance Manager working 3 days a week and fell in love with working in a school. Within the first three years, we became an academy, grew from two form to three form and with the changes at the school my role developed into the School Business Manager. Over the years I have faced many challenges – managing a budget on lagged funding, trying to understand all the different types of funding, considering every possible way of generating income, managing difficult personnel issues and creatively fixing holes in roofs! Along with that came the joy of working with children without the responsibility of teaching them, working with amazing teams to solve problems, seeing tangible results of spending pupil premium to enhance children's lives and most of all, knowing I was making a difference.
I've since become an accredited SRMA and have the honour of working with a variety of schools. That is one of the real pleasures of the role – we're all in this together and the support we give and receive is invaluable. If it has ever crossed your mind slightly that a career in school business management could be for you – go for it – you won't regret it!